2 CROSS-SECTIONAL TECHNOLOGIES
2.1
Edge Computing and Embedded Artificial Intelligence
Legend: (EC): concern Edge Computing | (eAI:) concern Embedded Artificial Intelligence
MAJOR CHALLENGE

TOPIC

SHORT TERM (2023-2027)

MEDIUM TERM (2028-2032)

LONG TERM (2033 AND BEYOND)

Major Challenge 1:

increasing the energy efficiency of computing systems

Processing data where it is created

(EC and eAI)

Development of algorithms and applications where processing is performed.
Moving processing towards edge when it is possible
New memory management

Development of hybrid architectures, with smooth integration of various processing paradigms (classical, neuromorphic, deep learning), including new OSs supporting multiple computing paradigms
Advanced memory management

Dynamic instantiation of multi-paradigm computing resources according to the specifications of the task to be performed. Automatic interfacing, discovery, and configuration of resources

Development of innovative hardware architectures

(EC)

Development of computing paradigms (e.g., using physics to perform computing). Use of other technologies than silicon (e.g., photonics)
Use of 2.5D, interposers and chiplets, with efficient interconnection network, e.g., using photonics)
New In-memory computing accelerators

Supporting tools integrating multiple computing paradigms.
Advanced In-memory computing accelerators

Integration in the same package of multiple computing paradigms (classical, Deep Learning, neuromorphic, photonic, etc.)
Complete 2.5D (interposers and chiplets) ecosystem, with tools increasing productivity and reuse of chiplets in different designs

Development of innovative hardware architectures: e.g., neuromorphic

(eAI)

Development of neuromorphic based chips and support of this new computing model.
New In-memory computing accelerators for AI
New architecture to support new DNN models in the embedded space, such as transformers.
Development tools allowing to prune/quantize big networks in order to map them onto embedded devices

Integration of neuromorphic and other computing within classical systems
Supporting tools integrating multiple AI computing paradigms.
Automatic adaptation of complex networks to embedded systems with a minimum loss of performances

Integration in the same package of multiple computing paradigms (classical, Deep Learning, neuromorphic, photonic, etc.)
Exploring potential use of quantum computing in Artificial Intelligence?

Developing distributed edge computing systems

(EC)

Development of Edge (ex: fog) type of computing (peer to peer)

Edge computing demonstrating high performance for selected applications

 

Developing distributed edge AI systems

(eAI)

Development of efficient and automated transfer learning: only partial relearning required to adapt to a new application (Ex: Federative learning)
Support of recent Neural networks models such as Transformers, architectures for state-of-the-art Neural Networks algorithms.

Federated learning or similar approach demonstrating high performance for selected applications

 

Interoperability

(With the same class of application) and between classes

(EC and eAI)

Common interface architecture, with dynamic binding: publishing of capabilities for each device/block, flexible data structure and data converters, dynamic interconnect.
Promoting European standard for interoperability cross application silos.
Interfaces publishing non-functional properties (latency, bandwidth, energy, etc.)

At all levels (from chips to systems), automatic interoperability, adaptation to the data structure and physical interface, considering the communication characteristics. (Automatic translator of data and data format)
Global reconfiguration of the resources to satisfy the functional and non-functional requirements (latency, energy, etc.)

Scalable and Modular AI

(eAI)

Using the same software development infrastructure from deep edge to edge and possibly HPC applications for AI developments
Use of similar building blocks from deep edge to edge AI devices

Scalable architecture (in 3 dimensions). Use of interposer and chiplets to build chips for various applications (for edge and for HPC applications) with the same AI hardware building blocks
Complete 2.5D (interposers and chiplets) ecosystem, with tools increasing productivity and reuse of chiplets in different designs of AI systems

Linear and/or functional scalability of AI systems

Scalable and Modular systems

(EC)

Using the same software development infrastructure from deep edge to edge and possibly HPC applications.
Use of similar building blocks from deep edge to edge devices

Scalable architecture (in 3 dimensions). Use of interposer and chiplets to build chips for various applications (for edge and for HPC applications) with the same hardware building blocks
Complete 2.5D (interposers and chiplets) ecosystem, with tools increasing productivity and reuse of chiplets in different designs

Linear and/or functional scalability
Digital twin (Functionalities simulation)

Co-design: algorithms, HW, SW and topologies

(EC)

Quick implementation and optimization of HW for the new emerging algorithms

Tools allowing semi-automatic design exploration of the space of configurations, including variants of algorithms, computing paradigms, hardware performances, etc.

Auto-configuration of a distributed set of resources to satisfy the application requirements (functional and non-functional)

Major Challenge 2:
Managing the increasing complexity of systems

Balanced mechanisms between performance and interoperability
(EC)

Exposing the non-functional characteristic of devices/blocks and off-line optimization when combining the devices/blocks

On-line (dynamic) reconfiguration of the system to fulfil the requirements that can dynamically change (Self-x)

Drive partitioning through standards

Development of trustable AI
(eAI)

Move to security Chapter 2.4

Move to security Chapter 2.4

Developing distributed edge computing systems
(EC)

See items above in

 

Increasing the energy efficiency of computing systems

See items above in

 

Increasing the energy efficiency of computing systems

See items above in

 

Increasing the energy efficiency of computing systems

Scalable and Modular AI
(eAI)

See items above in

 

Increasing the energy efficiency of computing systems

See also items above in

 

Increasing the energy efficiency of computing systems
Data and learning driven circuits design

See items above in

 

Increasing the energy efficiency of computing systems

Easy adaptation of models
(eAI)

Development of efficient and automated transfer learning: only partial relearning required to adapt to a new application (Ex: Federative learning)
Create a European training reference database for same class of applications/use cases network learning

Optimization of the Neural Network topology from a generically learned networks to an application specific one.

Generic model based digital AI development system

Easy adaptation of modules
(EC)

Easy migration of application on different computing platforms (different CPU – x86, ARM, Risc-V, different accelerators)

Use of HW virtualization
Automatic transcoding of application for a particular hardware instance (à la Rosetta 2)

Generic model based digital development system

Realizing self-X
Self-optimize, reconfiguration and self-management
(EC)

Add self-assessment feature to edge devices

Automatic reconfiguration of operational resources following the self-assessment to fulfil the goal in the most efficient way

Modelling simulation tools for scalable digital twins

Using AI techniques to help in complexity management
EC and eAI)

Using AI techniques for the assessment of solutions and decrease the design space exploration

Automatic generation of architecture according to a certain set of requirements (in a specific domain)

Modelling simulation tools for scalable digital twins

Major Challenge 3:

Supporting the increasing lifespan of devices and systems

HW supporting software upgradability
(eAI)

Create a European training reference database for same class of applications/use cases network learning
Develop European training benchmarks (Methods and methodologies)
Build framework tools for HW/SW for fast validation and qualification
Establish interfaces standards compatible with most of AI approaches

HW virtualization based on AI algorithms
Generic AI functions virtualization
European training standards (Compliance/Certification)
Certifiable AI (and paths towards explainability and interpretability)

Realizing self-X Also partially in Managing the increasing complexity of systems
(eAI)

Unsupervised learning technics
Development of efficient and automated transfer learning: only partial relearning required to adapt to a new application (Ex: Federative learning)

HW virtualization based on AI algorithms
Generic AI functions virtualization
Certifiable AI (and paths towards explainability and interpretability)

Improving interoperability (with the same class of application) and between classes, modularity, and complementarity between generations of devices.
(EC)
Also, partially in Increasing the energy efficiency of computing systems

Developing open architectures (to quickly develop) with maximum reuse of tools and frameworks
Interfaces standards (more than solutions) (could help explainability move from black to grey boxes)

Generic functions modules by class of applications/use cases + virtualization

 

Improving interoperability of AI functions (with the same class of application) and between classes, modularity, and complementarity between generations of devices.
(eAI)
Also, partially in Increasing the energy efficiency of computing systems

Developing open AI architectures (to fast develop) with maximum reuse of tools and frameworks
Interfaces standards (more than solutions) (could help explainability of AI with a move from black to grey boxes)
Clarified requirements for embedded AI in industry

Generic AI functions modules by class of applications/use cases + virtualization

 

Developing the concept of 2nd life for components
(EC)
(Link with sustainability)

Inclusion of existing embedded systems on the edge (huge market opportunity)

Generic set of functions for multi-applications/use cases
Library of generic set of functions (Standardization)
Basic data collection for predictive maintenance
Global data collections for predictive maintenance by applications/use cases

Standardize flow for HW/SW qualification of generic set of functions (including re-training) which are used in a downgraded application/use case

Major Challenge 4:

Ensuring European sustainability

Energy efficiency improvement
(EC)

Materials and electronic components oriented to low and ultralow power solutions
Low and ultra-low power communications
Strategies for self-powering nodes/systems on the edge
Efficient cooling solutions

3D-based device scaling for low energy consumption

 

Improving sustainability of Edge computing
(EC)

Inclusion of existing embedded systems on the edge (huge market opportunity)

Efficient and secure code mobility

 

Improving sustainability of embedded Artificial Intelligence
(eAI)

Energy and cost-efficient AI training

Reuse of knowledge and models generated by embedded intelligence

 

Leveraging open source to help developing European AI advanced solutions on the edge
(eAI)

Open-source software
Open-source training datasets
Open edge computing platforms

 

Engineering support to improve sustainable Edge computing
(EC)

Sustainability through engineering process automation
Continuous engineering across the product life cycle

Holistic development environment 
Engineering support for verification and certification

 

Engineering support to improve sustainable embedded Artificial Intelligence
(eAI)

Sustainability through engineering process automation
Continuous engineering across the product life cycle

Holistic development environment 
Engineering support for AI verification and certification
Edge AI security by design

 
The scope of this Chapter is to focus on computing components, and more specifically towards Embedded architectures / Edge Computing and Intelligence at the edge. These elements rely heavily on Process Technologies, Equipment, Materials and Manufacturing, Embedded Software and Beyond, limits on Quality, Reliability, Safety and Cybersecurity, and are composing systems (System of Systems) that use Architecture and Design techniques to fulfil the requirements of the various application domains. Please refer to all these Chapters in this SRIA for more details.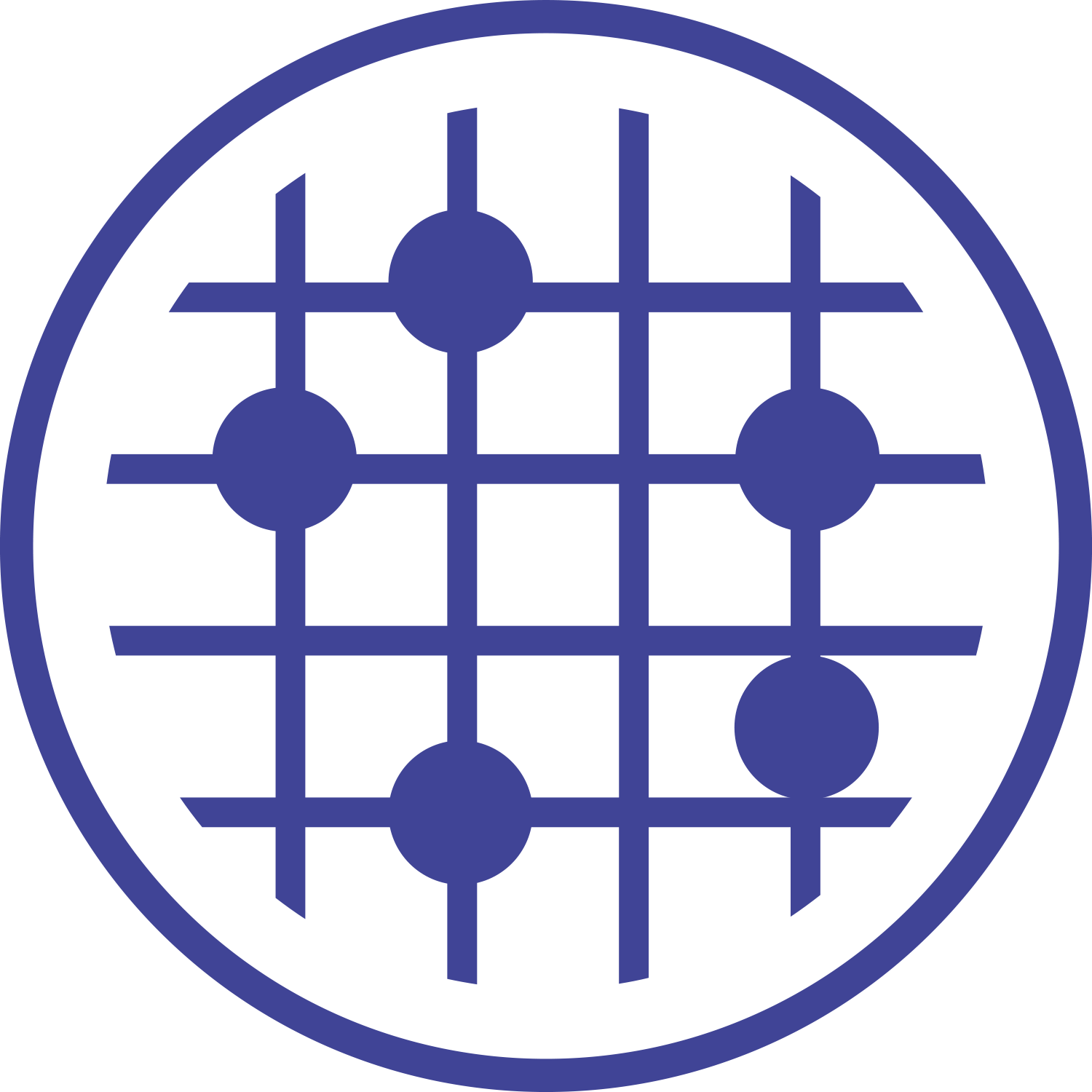 For example, there are close links with the Chapter on Quality, Reliability, Safety and Cybersecurity on the topics of increasing "trustworthiness" of computing systems, including those using AI techniques:

Making AI systems "accepted" by people, as a certain level of explainability is required to build trust with their users.
Developing approaches to verify, certify, audit and trace computing systems.
Making systems correct by construction, and stable and robust by design.
Systems with predictable behaviour, including those using deep learning techniques.
Supporting European principles, such as privacy and having "unbiased" databases for learning, for example.
Embedded Software is also important, and the link to this is explained in the corresponding Chapter. Systems and circuits used for AI are of course developed applying Architecture and Design, and tools techniques and manufactured based on technologies developed in Process Technologies (e.g. use of non-volatile memories, 3D stacking, etc.). Artificial intelligence techniques can be also used to improve efficiency in several application.